6 Tips for Hiring A Product Design Consulting Firm: What You Need to Know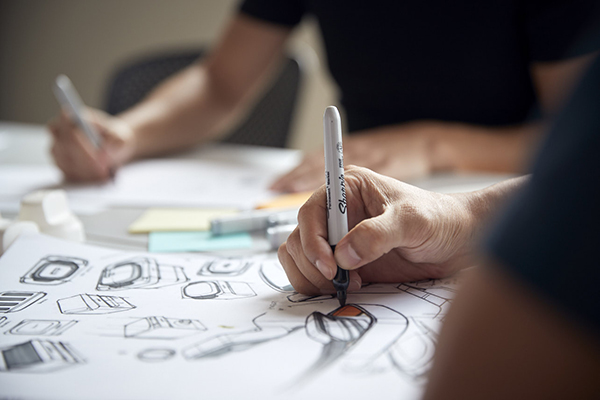 There are several essential things to consider before launching a new product. It would be best if you made sure that there is a market for your product and that you have a plan for how you will introduce the physical product to the market. For this reason, it may be wise to hire a product design consulting firm.
When looking for a product design consulting firm, it's essential to consider their experience and expertise. A good development firm will have an experienced team who can help you bring your product to life. They should also be able to provide you with a wide range of consulting services ranging from identifying customer needs to industrial design, mechanical engineering, ergonomics, usability, prototyping, and production. Ideally, the design agency you choose to partner with will be both world-class and full-service and able to handle the design process end-to-end, so they can complement your team or fill in wherever your team might be lacking firepower or experience.
But how do you narrow down your search and pick out the perfect partner to work with? Here are some tips for hiring a product design consulting firm and other things you need to know.
What is a product design consulting firm, and what exactly does it do?
A product design consulting firm is a design company that specializes in product design consulting and assists in executing the multi-disciplinary efforts that span the full product lifecycle and are needed to get a successful product to market, including product strategy, industrial design, digital product development, engineering, and product support. Some product design consultancies focus on one aspect of the product life cycle, while an end-to-end full-service firm — like THRIVE — can handle the full spectrum of services required to successfully launch and scale a product and compete in the desired market.
What should you consider before hiring a product design consulting firm?
What is the size of your budget? Budget is one of the most important factors to consider because it will influence your product development process. Do you need a full-service product development consulting firm, or do you need more of a specialty firm that focuses on one aspect, such as industrial design or electrical engineering? How quickly do you need to get your product to market? Setting reasonable deadlines early will manage expectations and reduce unnecessary costs. What is your objective? Some companies want to gain a certain percentage of the market share — that's precisely what Mirion Technologies aimed to do and succeeded when we worked with them on the Mirion AccuRad PRD. Others want higher margins, and others want new to world organic growth.
What team members are going to be involved in developing the product? Will your team handle all of the execution, will you take a mixed approach, or will you outsource the bulk of the product development to a firm? What is your unique selling proposition (USP)? Do you need a consultancy to help you differentiate yourself from your competitors? Do you already have a Design Language System (DLS) for designers and outside help to follow, or do you need a consultancy's assistance to create one? What are the technical challenges your team will face when developing the product? Do you know how to source the materials and manufacture them, or will you need guidance on manufacturing?
What should you look for when hiring a product design consulting firm?
Hiring a product design consulting firm is a massive decision with enormous implications and inherent risk. The right product design consultancy can open up new segments and opportunities for your business, while the wrong one can lead to tremendous losses in both time and money. Find a consultancy with a proven track record of designing products relevant to what you are looking to develop. This will be a good start; however, there are several other things to look for as well as things to know, including:
The Top 5 Signs of A Reliable Product Design Consulting Firm
1. Experience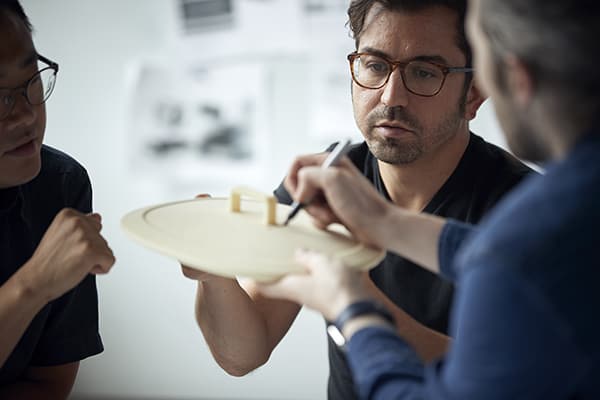 A great product solves a problem for users. A product aligned with solving a need, coupled with a sound marketing strategy, will typically result in incredible business results like improved sales, customer loyalty, and more. Does the product design consultant have experience helping businesses solve user needs? Do they have a process for identifying and validating them? Can they deliver high-quality design from conception to launch? Do they have an excellent reputation for delivering? Certain firms excel at branding with a solid competence in graphic design and packaging design, whereas others excel at products with high technical content and have years of experience in mechanical engineering, software development, and rapid prototyping.
2. Quality
Do they design products that are superior to what's currently on the market? If the product design consultancy can produce something unique and human-centered, they are likely to be able to replicate that standard of innovation with your products. Delivering a relevant and distinct product will also ensure that you can patent and protect your unique product versus creating something that's run-of-the-mill and lacks intellectual property.
3. They listen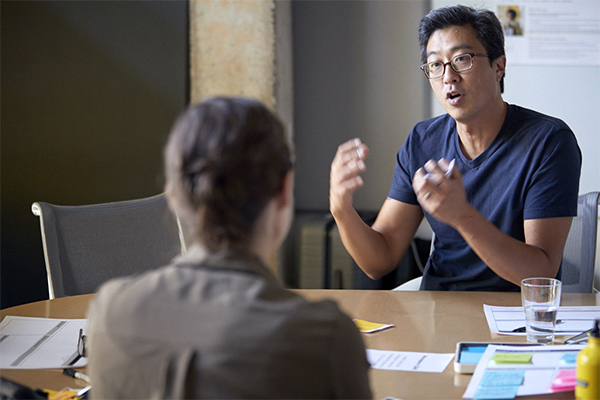 The best product design consultancy for you is the one that checks off the requisite boxes in terms of skill and ability and works with empathy. If they do not have the ability to listen to you and empathize with your perspective, it's unlikely they will succeed at creating human-centered products. The consultancy needs to listen to what you want and be able to make a product that plugs right into your business model. You don't want creativity in a vacuum; that never works and is a lose-lose for both consultant and client.
4. Insight to Action
A high-quality product design consultancy has the team to uncover disruptive insights and make them actionable for product development. The right design firm understands that developing without compelling differentiating insights is the fastest route to the status quo and will eliminate any possible competitive advantage. Ultimately, mediocrity and parity are an enormous expense, causing you to continually manufacture desire rather than having a product that speaks authentically to your customers.
5. Timely
Of course, timeliness may seem to be one of the more apparent prerequisites for a product design consulting firm, but firms running over deadlines can be costly — and ruin any chance of maintaining a product development budget. Please take a look at the firm's concepts and ask them directly about the expected completion time. Knowing a firm deadline enables you to plan out the manufacturing and marketing. Leave enough room on your timeline for production to ensure peak quality.
Tips for Hiring A Product Design Consulting Firm
 1. Verify their background
The more information the company gives about its work, the better. Examine its case studies, and review its portfolio. Do they make the types of products you would like to emulate? Look at their product development process. Do they incorporate insights, or are they simply sifting through data to inform their decision-making? Does its product design methodology and philosophy align with your values?
The product design consulting firm's portfolio should indicate their skill level and capabilities, the potential impact of their designs, and their ability to handle the complexity of your design. The portfolio should also show what type of work they are doing. Perhaps they have not worked directly in your industry — while that does matter, do they display the ability to design in your space, or is it a vast stretch from their past work and current projects? Have they worked exclusively with startups or established companies?
2. Build rapport
Building a close relationship with your product design consulting firm is vital because trust and respect will be able to bridge disagreements and help both sides realign. Product development is fluid, with many potential obstacles emerging as your product moves closer to realization. Supply chain issues, design changes, and other potential delays can arise. You need to trust that the product development consultancy will be fully transparent so your team can also adjust and recalibrate. On both sides, this investment in building rapport facilitates communication needed to work through design conflicts, requests, and other challenges.
3. Don't be afraid to reject a design
Saying "no" or verbally expressing disapproval of a concept or a design. However, the end product is yours — not the consultant's — so it needs to please you and your users. While it's essential to tend to the relationship, it isn't your responsibility to protect the feelings of the consultants. You have the right to veto anything. As a product design consultancy, we want our clients to be empowered, and we would always rather readjust based on the truth instead of helping deliver a product that isn't a fit for the market, or it just isn't what you were looking for.
4. Give regular feedback
A project requires course changes, so all parties have to be adaptable. Of course, this doesn't mean abandoning the roadmap and you, as the client, need your requests to be respected. However, most projects gain speed and momentum as the design is pushed further along, so incorporating regular feedback keeps the plan on track. Just as constructive criticism and iteration are necessary components of the product development process, encouragement and compliments help keep teams motivated, increase responsiveness, and improve turnaround times. The top product design companies and product development companies are often the most receptive to feedback.
5. Never shy away from asking
As much as product design consulting agencies take pride in insights — at least the great ones do — you should never feel hesitant to voice your approval, request changes, or propose ideas or course corrections. Working with a design consultancy, you will end up making many requests; however, the right firm will be patient and deeply empathetic because it is, after all, your product.
6. Engage in the process
Co-creation is one of the most effective tactics in product design. Typically, this involves end-users, stakeholders, and often any insights a company has already gained from their time developing products in their respective industry. Incorporate them into meetings and discussions and the day-to-day workflow and team interactions. Acting as a true client partner will maximize the results and encourage continued relationship building.
Final Thoughts About Hiring A Product Design Consulting Firm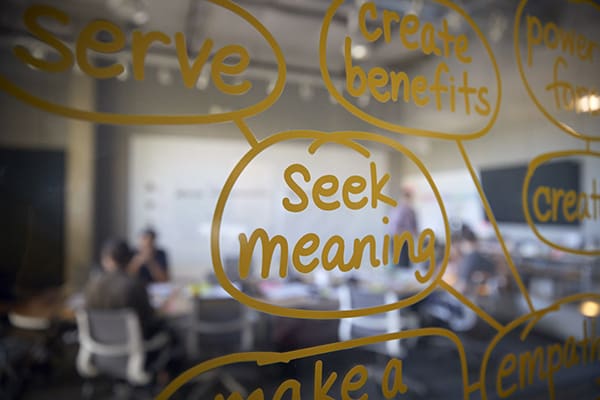 A product design consulting firm can help you with strategy, brand consistency, completing a brand audit, rebranding, providing expert knowledge and fresh ideas, supplying a team of creatives, and future-proofing your business.
Supplementing in-house teams with an outside consultant design services continues to grow, accelerated by fierce market competition as companies look to differentiate their products. Having an external force that's entirely devoted to developing solutions that put your products over the top is a massive advantage. The key is, of course, hiring the right firm.
We wrote this article because our track record of helping companies develop award-winning, market-shifting products means we can offer insights into what makes us successful — and where we've seen others fall short. We have a strong focus on healthcare and medical devices; however, we also design various industrial and consumer products.
Ready to work with a product design consulting firm or to have a conversation and see how this process could work for you? Contact THRIVE here.